WELCOME TO
THE ULTIMATE VIDEO GAME BUS
13 SCREENS, 28 GAMERS, Wi-Fi, Fortnite Roblox,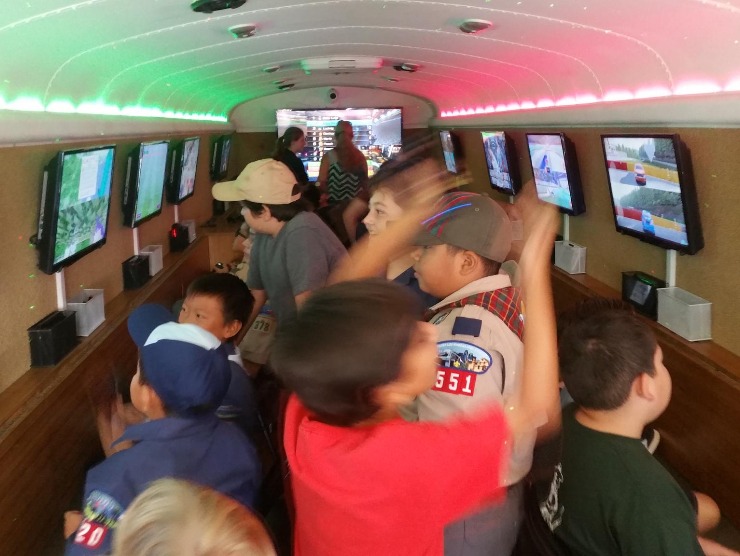 MISSION ONE
Go head-to-head with your closest friends in the hottest games hosted by The Ultimate Video Game Bus. Our high-tech game bus serves most of Los Angeles, CA (25 mile radius). As a mobile arcade, we bring the latest games and consoles to your home, business, or special event.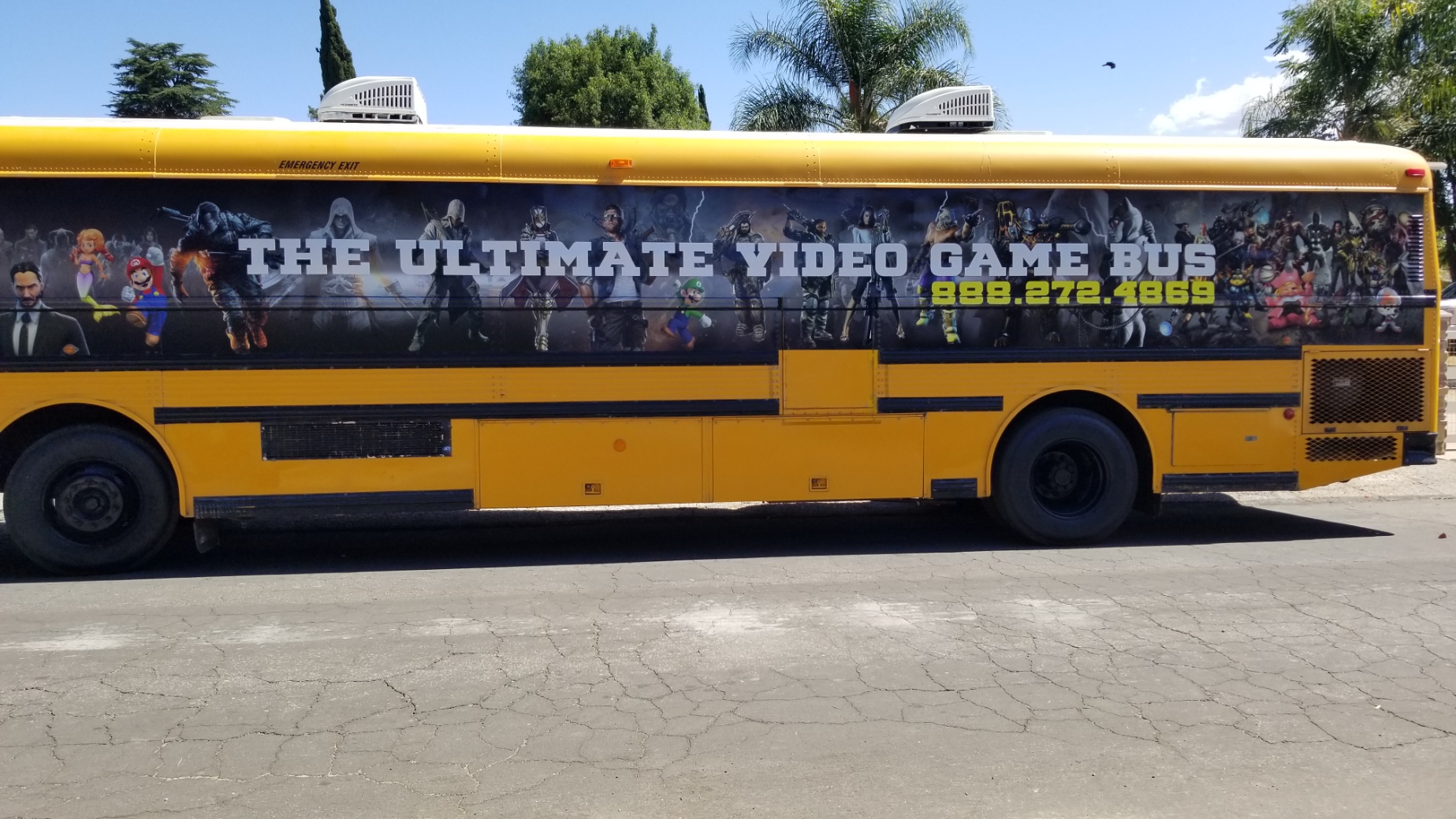 MISSION TWO

We took an ordinary school bus and converted it into the state of the art mobile video gaming arcade.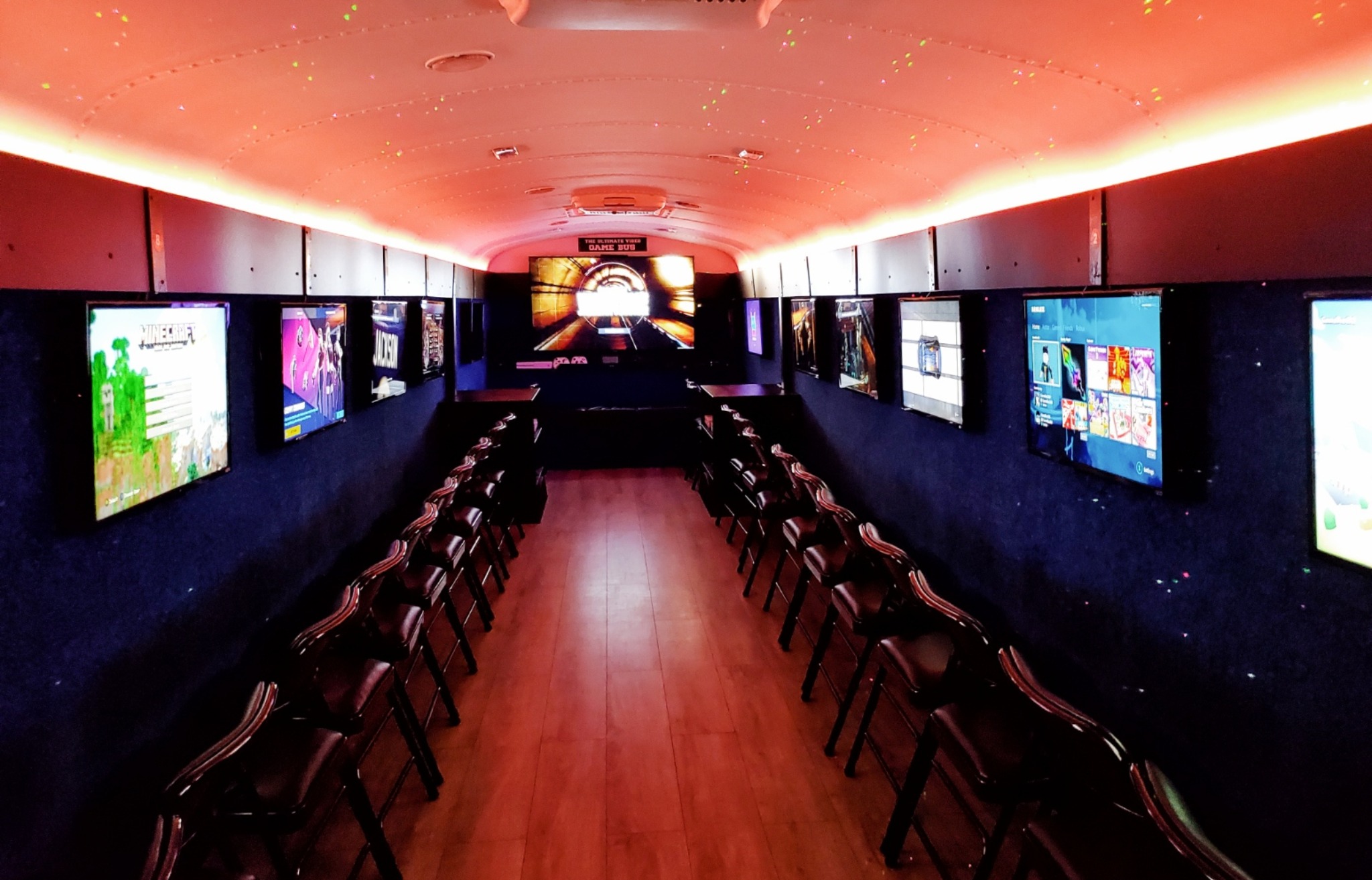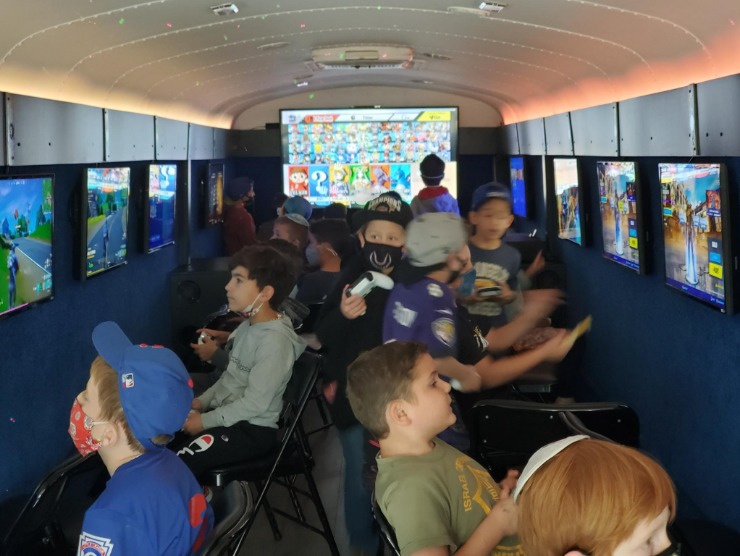 MISSION THREE
We aim to give you the best mobile gaming experience for your event, using the latest consoles, and games. Our bus comes with an experienced Game coach to assist, monitor and just make sure your guests are having an awesome time so that you can sit back and relax knowing we got you covered.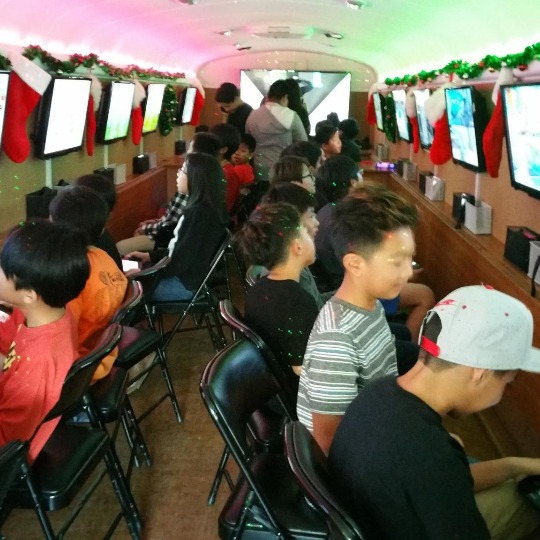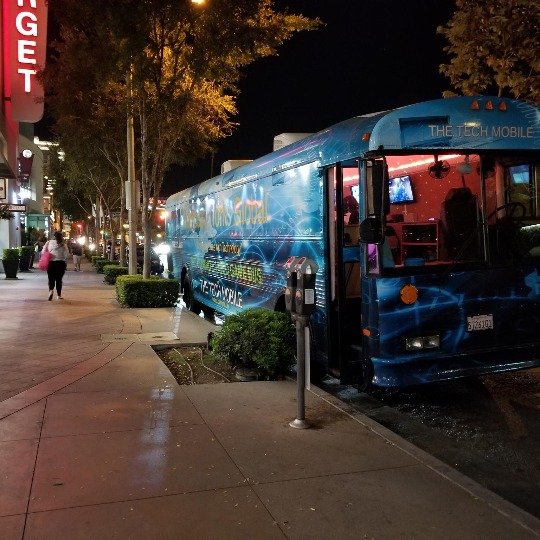 Game Stop COD release Event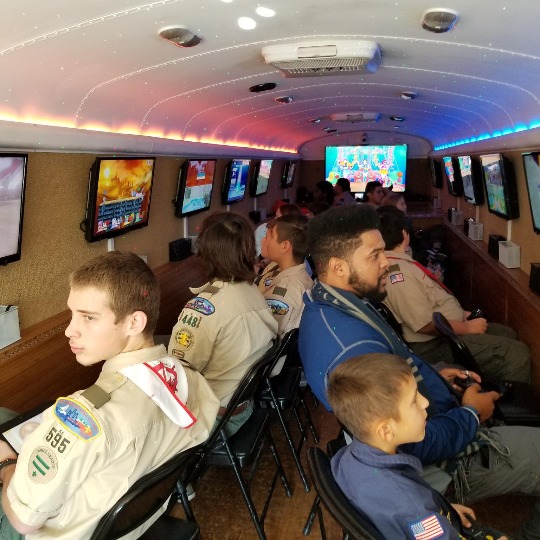 Annual Boys Scouts of America Event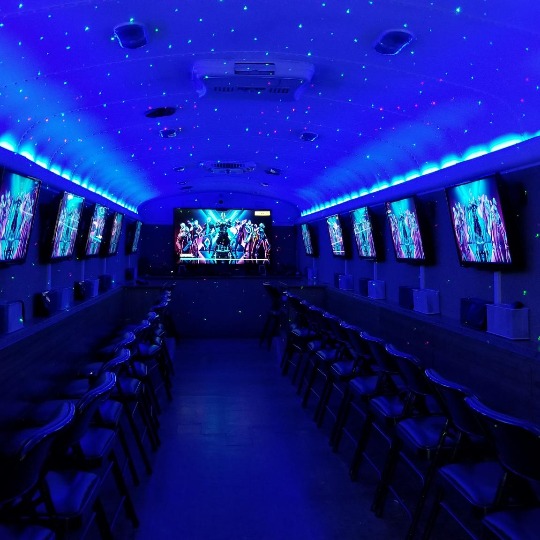 All 13 Screens Fortnite
2 hr min Video Game Bus Party
$450 (each additional hour = $110)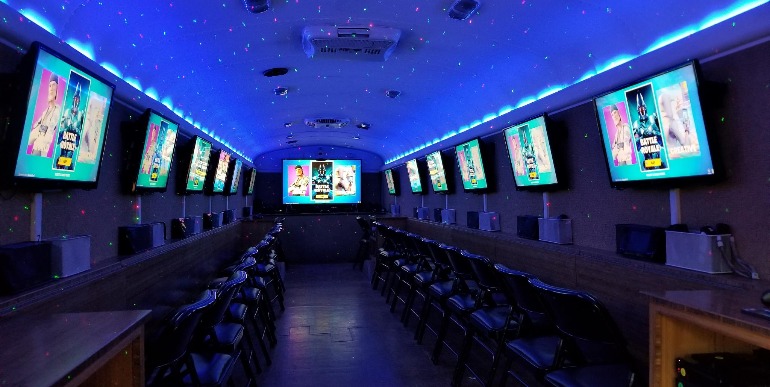 Fortnite/ Roblox/ Wi-Fi
Full online , offline library of games (Xbox, Playstation, Nintendo) and Coach Included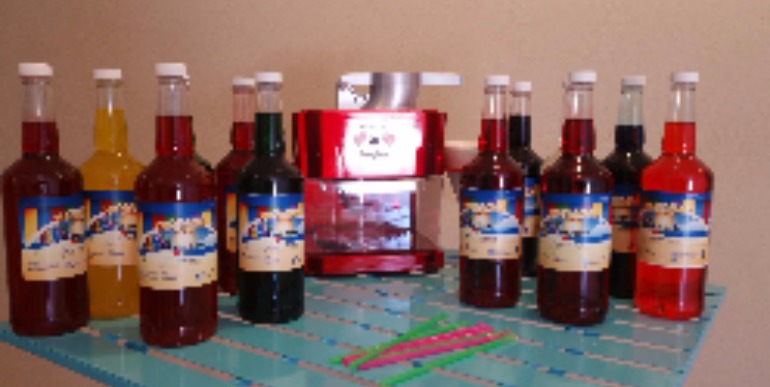 Sno-Cones 12 flavors, Ice,cups,straws and we serve
Check out all of our Reviews on "Yelp"
Mellissa M Beverly Hills, CA 7/2/2019 *****
"Amazing bus! My son was very happy with the ultimate video game bus! It was really cool to see how excited everyone was to see the big bus pull up in front of our house! Zimar was very easy to work with and very professional."

Elizabeth S. Simi Valley, CA 2/2/2019 *****
Awesome! This is all my son wanted for his 11th birthday. He had 10 friends on the bus gaming for 2 hours. Parents hung out worry free outside the bus while the kids gamed inside. Fortnite, Roblocks, Mario Kart! Bus was clean and at a comfortable temperature. Arrived right on time and departed right on time. No hosting duty or clean up for me! My son and his friends thought it was the coolest party! Definitely recommend!
Some might think that you have to either be a hardcore gamer or play games on your cell phone, however there is room for may types of gamers. Playing video games should be as…
September 12, 2019
CONTACT US - By calling or texting 888.272.4869 customers agree to receive text messages. If you no longer wish to receive text messages, you may opt-out at anytime by replying "STOP"
Please give us the date, location , time of the booking you are interested in placing. We are a Los Angeles, CA based company and service a 25 mile radius of Studio City, CA
FOR FASTER SERVICE PLEASE CALL 888.272.4869
 CALL 888.272.4869 TO BOOK YOUR NEXT PARTY NOW!